The Most Innovative Dentists on the Planet!
From routine cleanings and fillings to bruxism devices, Foley Dental Group is equipped and ready to handle all of your dental needs. Here are the services that we provide:
Services
General Dentistry
Composite Bonding
Cosmetic Contouring
Crowns and Bridges
Invisalign
Cosmetic Fillings
Dentures
Oral Cancer Screenings
Remineralization Therapy
Pediatric Dentistry
Scaling and Root Planing
Sealants
Veneers
Periodontal and Surgical Treatment
Extractions
Bone and Tissue Grafts
Excessive or Uneven Gums
Flap Surgery
Implants
Facilities and Equipment
Digital X-rays
Conebeam (CBCT) 3D Imaging
Intra-Oral Photography
State-of-the-art Sterilization Center
KöR Whitening
Invisalign®
CEREC same-day restorative procedures
Laser Treatment
OralDNA®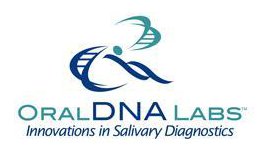 Foley Dental Group is dedicated to providing their patients with the latest and greatest technology to keep mouths happy and healthy. We have partnered with
OralDNA® Labs
to continue to further this goal.
What Sets Us Apart
We know that seeing a dentist can be stressful. That's why we go out of our way to make sure that you are as happy and comfortable as possible when you come for your appointment! Kick back and relax in our massaging dental chairs and enjoy a movie on Netflix on an overhead monitor while we do all the work. You can even enjoy freshly baked cookies! We aren't just here to give you the best teeth possible – we're here to make sure that you have a positive, memorable experience with us.
The practice of dentistry encompasses an amazing array of services and procedures, all with a common goal: to help you to preserve your natural teeth as long as possible, ensure your oral health, and keep you looking and feeling great throughout life.
There's so much that can be done these days to improve the appearance of a person's smile — at any age. From powerful, professional whitening treatments to amazingly realistic porcelain veneers to state-of-the-art dental implants, there's a wide range of exciting possibilities.
The first step in any smile makeover is a thorough dental examination to make sure that your cosmetic problems really are just that, and not a sign of underlying dental disease. Once your health has been established, your smile can be cosmetically enhanced in a variety of ways.